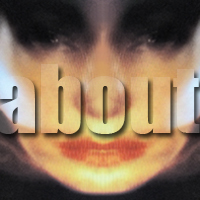 Throwing up our own interest and standing out for others' objectives and interests is a sublime act – it is especially important when someone acts for a minority. In New York there is a well known galery taking up and support artists belonging to the dark art movement: this is the Last Rites Gallery, established by Paul Booth. What controls a man – artist himself - who encourages and provide support to other artist, having similar attitudes ? What appreciation could gain a gallery working for a subculture?
In this interview we are going to introduce this gallery, which stands by the dark art movement and artists.
Established in 2008, Last Rites has become a premiere gallery for the Dark Art movement and a haven for artists who prefer to explore the ominous, uncomfortable, and eccentric in their work. The gallery creates an atmosphere where the artist can harness limitless expression and the observer can reflect inward, inspired to understand that which resides in us all.  Exhibitions schedule rotates . Last Rites Gallery is located at 325 W 38th Street, between 8th and 9th Avenues, New York, NY.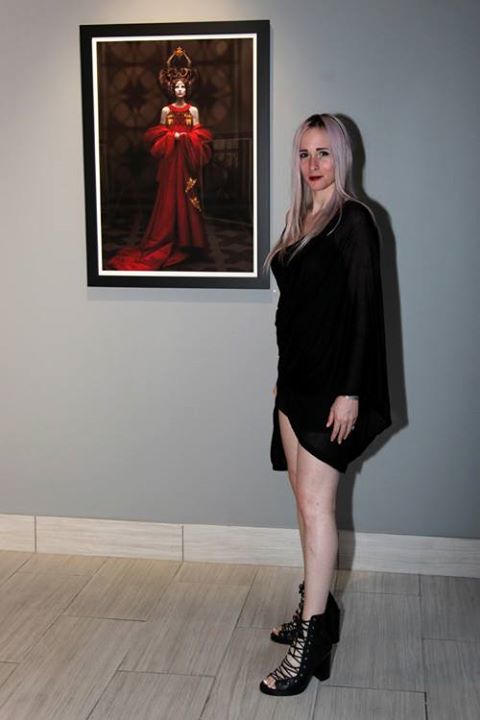 Director of the Gallery, Erica Berkowitz at the opening celebration of the exhibiton  Natalie Shau - Forgotten Heroines. Photo by Paola Duran
The entity of Last Rites Tattoo was conceived in 1991 by Paul Booth and has made its mark all over the globe ever since. In 1998, after two years of working in a private studio in New Jersey, Last Rites Theatre opened its doors in the thriving city of New York.  Over the years, Last Rites has developed a strong cult following for its focus on dark imagery and acquired a number of awards and accolades from around the world.  In 2007, in order to pursue bridging the gap between tattoo art and fine art, Last Rites Gallery was born.  Last Rites is infamous for its décor and aesthetic as well as having been a home for many world-class tattoo artists. The theatre continues to be a home for notable guest artists from around the world. Last Rites has been featured in much of the media including CNN, MSNBC, Discovery, A&E, TLC, Arte, Fuse, MTV, VH1, and Rolling Stone Magazine.
We have spoken to Erica Berkowitz, who is the Director at Last Rites Gallery.
The Last Rites - story has begun with the Last Rites Tattoo in 1998-ban and the ideo of opening a gallery came in 2007. Can you please tell a few words about this?
Owner of Last Rites Tattoo Theatre and Gallery, Paul Booth, is a fine artist as well as tattoo artist. The idea of opening up his own gallery came from his experiences visiting other art galleries in NYC and finding their environments austere and uninviting. Through his own career, and those of his contemporaries, much opposition was also met when it came down to galleries exhibiting darker subject matter. Booth wanted to put a stop to both of these oppressive tendencies so many of these galleries presented to both the artist and gallery go-er. Ergo, Last Rites Gallery was born. It is of utmost importance to Booth that artists who exhibit with us are not limited in subject matter and have the artistic freedom to visit the darkest corners of their minds and hearts. Further, the gallery itself strives to be a friendly and inviting space that encourages our guests to contemplate the work, engage in dialogue with others and most of all, have a unique experience they cannot find anywhere else.
Booth also opened up a gallery in his ongoing attempt to bridge the gap between tattoo art and fine art. Last Rites Tattoo Theatre only offers the best artists in the industry, many of which, are also talented painters and draftsman. Booth encourages his artists to work and explore in other mediums besides tattooing and provides an environment where their work can be exhibited.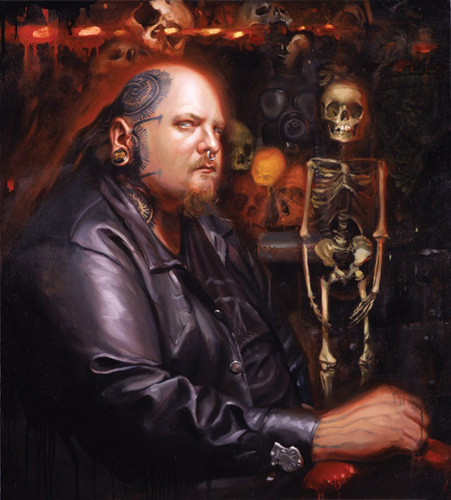 Shawn Barber - The Portrait of the Artist Paul Booth
How did you get in touch with art and the dark art movements? Does music have any connect to the gallery?
Paul Booth has actively been involved with the music industry for a number of years. He has many friends and clients who adorn themselves proudly with his tattoo work. In addition, Booth is also a musician and has published a series of ambient albums. Music is extremely important to Last Rites Gallery and Tattoo Theatre. We see our environment as an immersive experience – everything from the dim lighting to the music sets the mood for our guests.
Booth has been creating dark images since a very young age. It is a way for him to confront and exorcise his own demons.

I have been following many of the regular artists at Last Rites Gallery for a number of years. I was also an active visitor of exhibitions at the gallery prior to my employment. My early college years birthed a fine art student. Through the pre-requisities of being a studio art major, I took my first Art History class and dropped the paintbrush for a pen. Analyzing and writing about art that inspired, stimulated and captivated me became my true passion. I found myself never feeling more engaged. Art continued to be a part of my life and always will be.
I am particularly drawn to darker images and themes. All my life, I have been intrigued by the shunned, taboo and uncomfortable.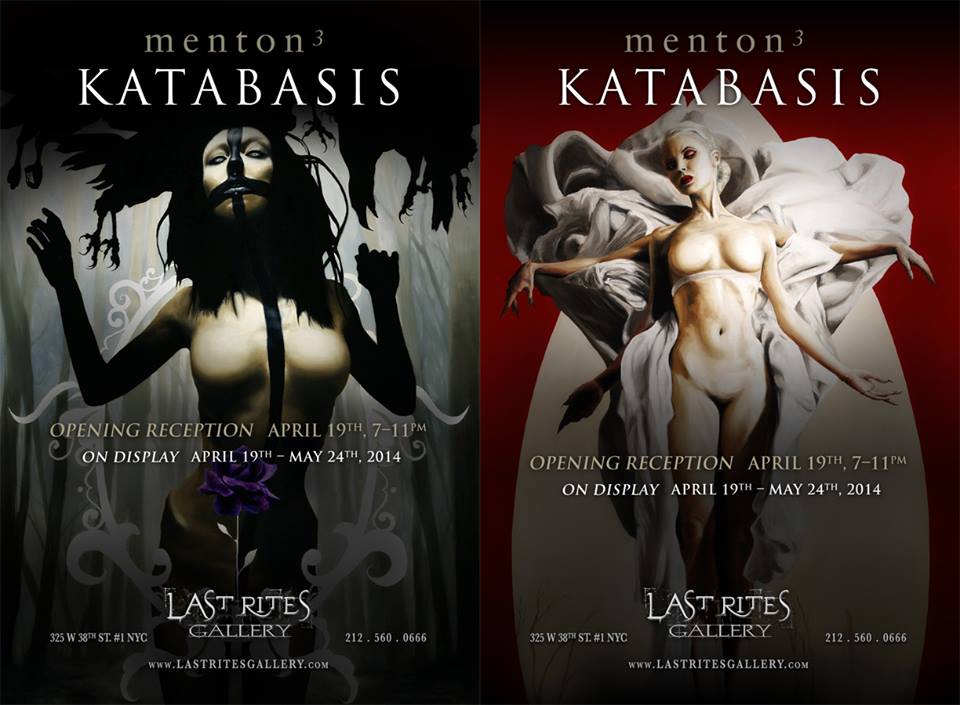 Flyer of the Katarsis exhibition
What can you say about artists creating in this genre in NY? Do they have a "normal" job or are they able to life off of their art?
We exhibit a combination of seasoned and young artists. Some of them do have to work full or part time, others not so much. Even if a "day job" takes up a lot of their time, they still devote all they have to creating art.
What do you think: dark art movement is only a more and more trendier genre (I mean here the well known and very popular artists like Tim Burton, Mark Ryden, Giger (RIP), Beksinski etc.) or it is a real and appreciated genre?
Besides for us, there are no other galleries specializing in "dark art" in NYC. Our patrons very much appreciate the art and aesthetic we provide and are a pivotal aspect of our community and existence. Newcomers to the gallery and genre have received our darker aesthetics exceptionally well. Last Rites has quickly become a return destination for many. Our selection of artists has been respected by a variety of people andour refreshing gallery space for those predisposed to less friendly ones has been well received.
How do you select works and artists to be shown and introduced? How do you help your artists?
Although we are not taking new artist submissions at this time, we are always aware of our surroundings. We have a very large pool of talent we actively exhibit at the gallery. It is of the utmost importance that our artists explore dark content and themes. Of course, what is dark to one, may not be dark to another. We respect the subjectivity of art and embrace each and every work of art that comes through our door. In addition to being dark, we look for work that is deep, emotive and technically sound.

We see our artists as more than just artists. They are our friends, our kin and our teachers. As much as we hope to help them, they usually help us just the same in return. We are always here to consult. We make time for them and do everything in our power to guide them honestly (when needed) and provide them with everything they could want and ask for in displaying their artwork.
In Hungary a gallery like this could be only exist in the underground field. Do you have connections with contemporary art life (I mean here the "traditional" fields)?

Last Rites has a very dedicated patron and viewer base. We have guests that have been with us since our fruition. Others that have come aboard as we continue our journey. Most recently, since we moved our location to a storefront, we have seen an influx of new visitors. This has greatly enhanced both our gallery and artist presence with appreciators of art. We offer very different art from the bulk of NYC galleries and we are being noticed more and more for it.
Looking at the photos at your facebook site I can always realize the rollicking atmosphere and conviviality of the opening ceremonies      - does the gallery have a regular visitor's group, or every exhibitor has a separate audience?
Our opening receptions are wonderful. Yes, we have our regular guests, who have become our friends very quickly. It is our hope that they see Last Rites as another home or sanctuary. On the other hand, with every artist, comes new people as well. We hope they find the same comfortable environment we strive to uphold here and return to us again for future events.

I've worked at a few other galleries prior to my role at Last Rites Gallery and will admit that I detested working opening receptions. This was mainly due to the pretentious and superficial nature of the attendees. Since I begun at Last Rites Gallery, my perception of people at opening receptions has drastically changed. I've come to really enjoy them. We have a very warm crowd of beautiful people that do not judge one another, but instead, embrace the common ground that is shared amongst one another. We are very lucky to have such an amazing group of clients, supporters and friends.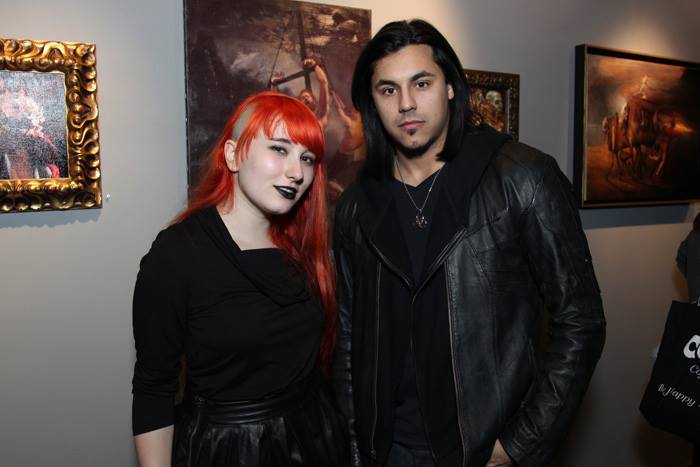 Gallery Guests. Photo by Paola Duran
Are there any future plan, innovation ahead for Last Rites?
As we just moved to a larger and more prominent location, there are no major plans in the works just yet. But that does not mean to say that the gears in Paul Booth's head aren't turning. That man is always thinking, designing and innovating the Last Rites brand and keeping everyone on their toes.
Click for more pics and the Hungarian version!

Szólj hozzá